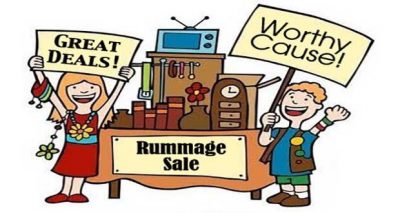 SAVE THE DATE: April 13, 2019 8:00am – 12:00pm
UMW ANNUAL SPRING RUMMAGE SALE
Clothes for all ages, furniture, household goods, appliances, shoes, and more.
Find some unexpected treasures at a reasonable price at Wesley United Methodist, 114 W Broadway in the beautiful historic downtown Winona, MN.
Saturday, April 13 from 8:00am – 12:00pm in Wesley's Guildhall. All donations are gently used, and proceeds go towards Wesley's United Methodist Women.