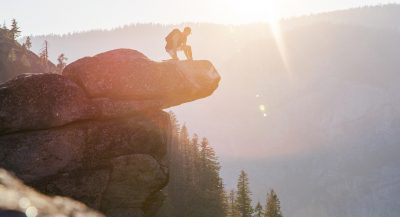 Cliffhangers:  that moment when the outcome is uncertain and you have to wait to find out what happens next.  Will the hero make the right choice?  Will all be lost?  In our next sermon series, God's Dangerous and Risky Adventure, we will encounter the greatest cliffhanger of all time.  We hear again of God's promise to dwell with us, to be with us, to make all things new.   We'll be reminded of how God chose the costly adventure of dying our death for the sake of our healing.  Together and against all odds, the Son of God, the Holy Spirit, the Disciples, and all followers of Jesus today have been sent into this dangerous and risky adventure for the healing of creation and the reconciling of heaven and earth.  Will we make the right choice?  Will all be lost?  Or, will creation be finally and fully redeemed?
Join us Sunday, September 10 through October 1 as we pier into God's adventure and uncover the promises he's given us.
Come join us as we  uncover "God's Dangerous and Risky Adventure" together!
Join us for worship Sundays at 9:00am for our traditional service and 10:30am for our contempo service.  Nursery will be available both services. There are also opportunities to join a sermon series small group to discuss the sermon. We have a small group on Monday at 11:30am meeting at church and a small group on Wednesday evening at 6:00pm also meeting at church.  Email or call the church office for more information: office(at)winonawesley.org/507-452-6783.